Spring Green and Peepers Singing!
The studio has been busy this season.  Classes are finished but there will be 2 Summer Workshops announced soon.
Here is a peek at what has been happening inside Rose Window Stained Glass these last couple of months.
Lynette delivered and installed the Poppy Lily of the Valley window and it looks great!
A massive 8 foot diameter Victorian lamp made the journey from a Hamilton Ontario bar, where it had hung for 125 years, to a renovated church in Fox Point NS. It needed to be completely rebuilt before its next era.  The client will send a photo once the panels are installed into the iron frame! Can't wait!
This little copper foil lampshade got grabbed by the dog and dragged around a bit in Antigonish. It survived pretty well but needed some TLC! The dog is in the dog house!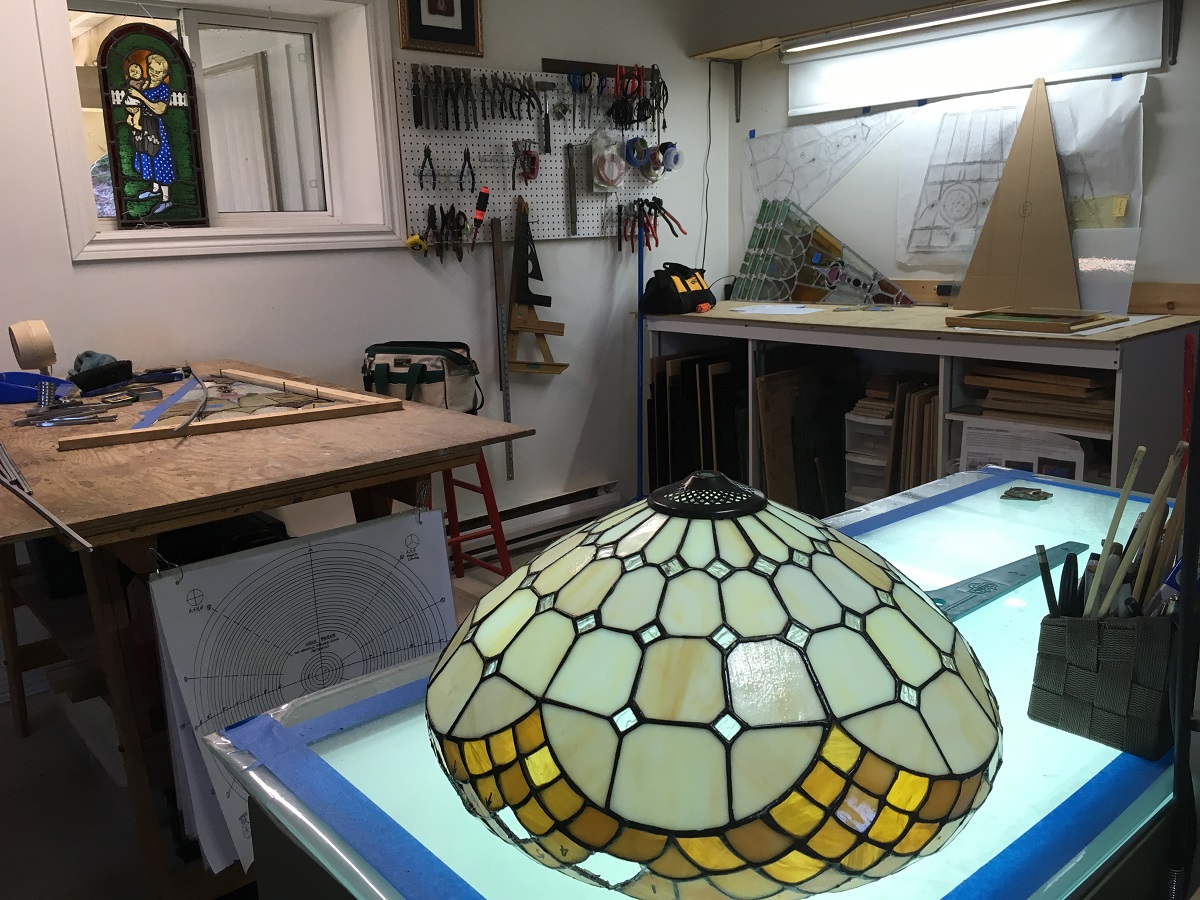 Philip and Lynette returned the stained glass window to Kings College Chapel after repairing the buckling lower panel. The window was made in England at J Wippel Co, c1955.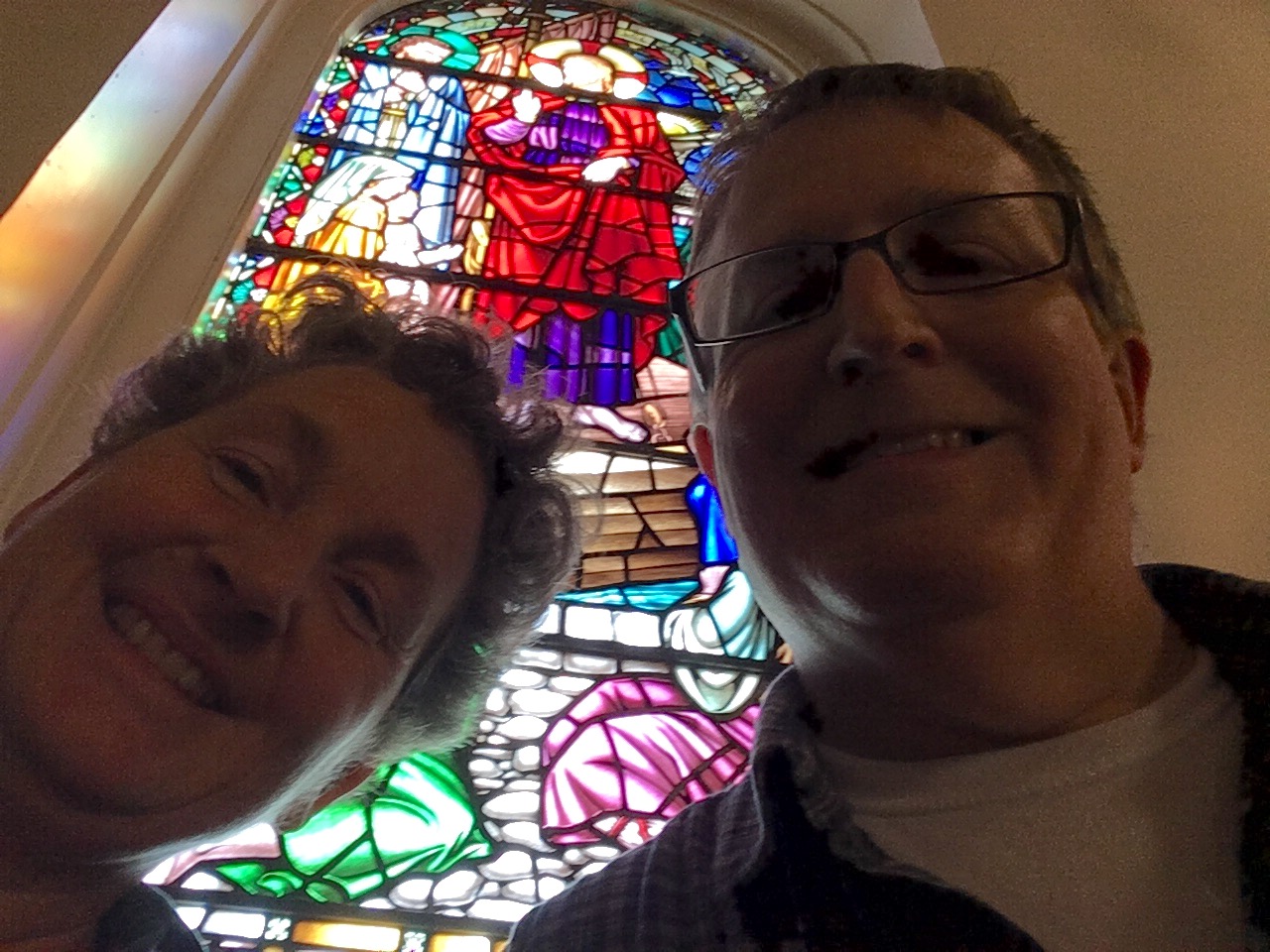 Students made some great stained glass this Winter season! Classes resume in the Fall but there will be 2 One Day Workshops offered during the summer.  Stay tuned for the dates. Make sure you are on the mailing list!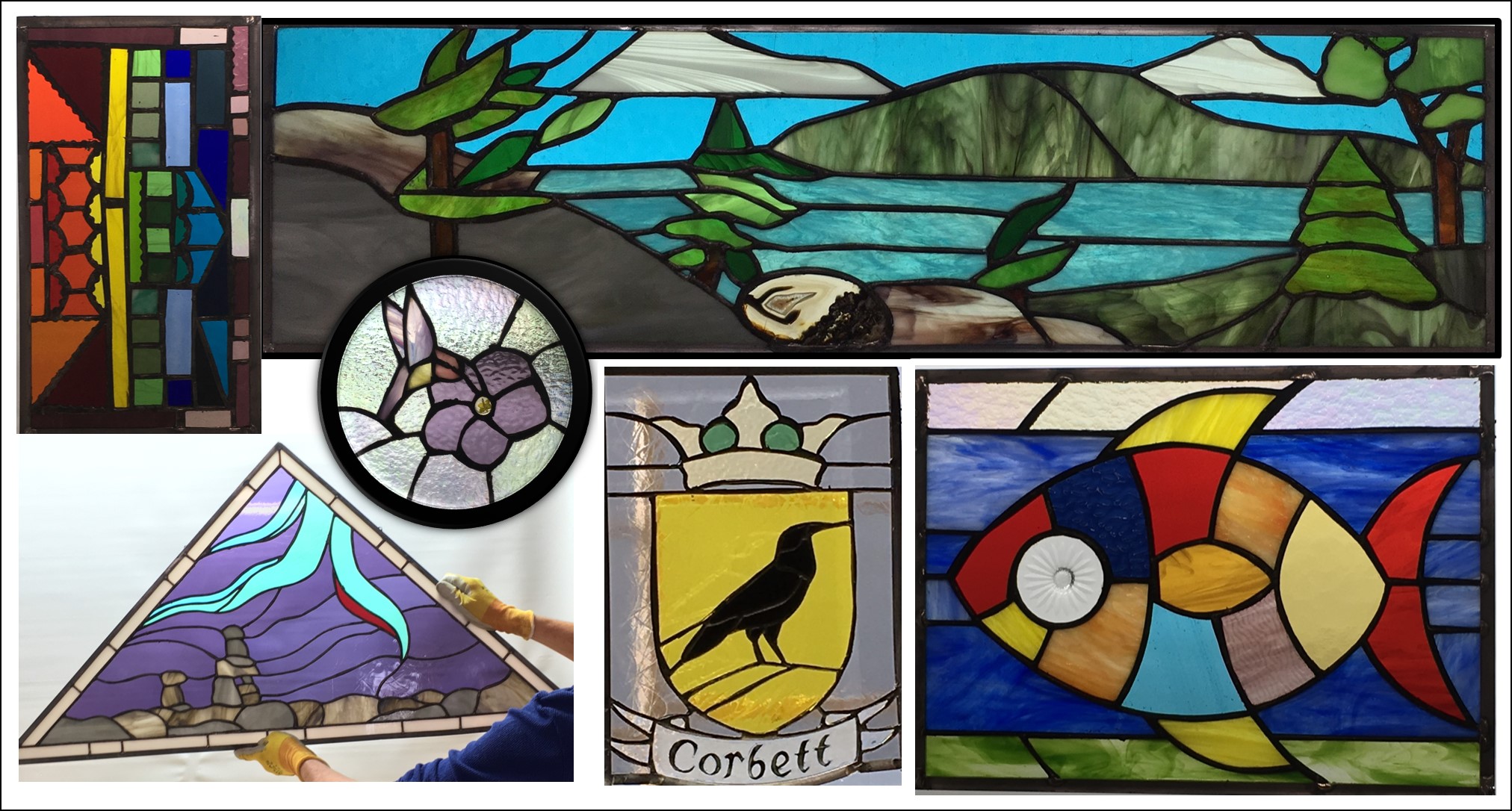 Three hundred bucks crashed to the cold hard floor. This window had been purchased from a crafter but common construction mistakes  secured its early demise. It would cost as much or more to repair this than to remake it from scratch. Hopefully she'll take a class and make it herself! This is a good beginner project!!