2019 Happy New Year!
The skills of Stained Glass Window making developed, ironically, in the Dark Ages in Britain, followed by France, then onward. Have you wondered why? As architecture became sophisticated enough that there could be large openings in the walls without the roofs collapsing, the weather needed to be kept out. There were no big sheets of glass so small pieces of handmade glass were fitted together with lead strips called cames. It didn't take long for early glaziers to figure out they could make pictures with the pieces just like mosaics. Early pictorial reference materials were mosaics and illuminated manuscripts, themselves heavily influenced by Byzantine Iconography. The second reason this particular craft evolved where it did is the LIGHT! Northern countries like our own spend half the year with the sun travelling low across the horizon. The sun's oblique angles project the colours of stained glass across the interior architecture. The very movement of the LIGHT became symbolic for the SPIRIT  animating the body.
WINNER!!
I delivered this Humpback Whale Stained Glass to the delighted winner of the draw held at the Craft NS Winter Show! Thank you to everyone who visited!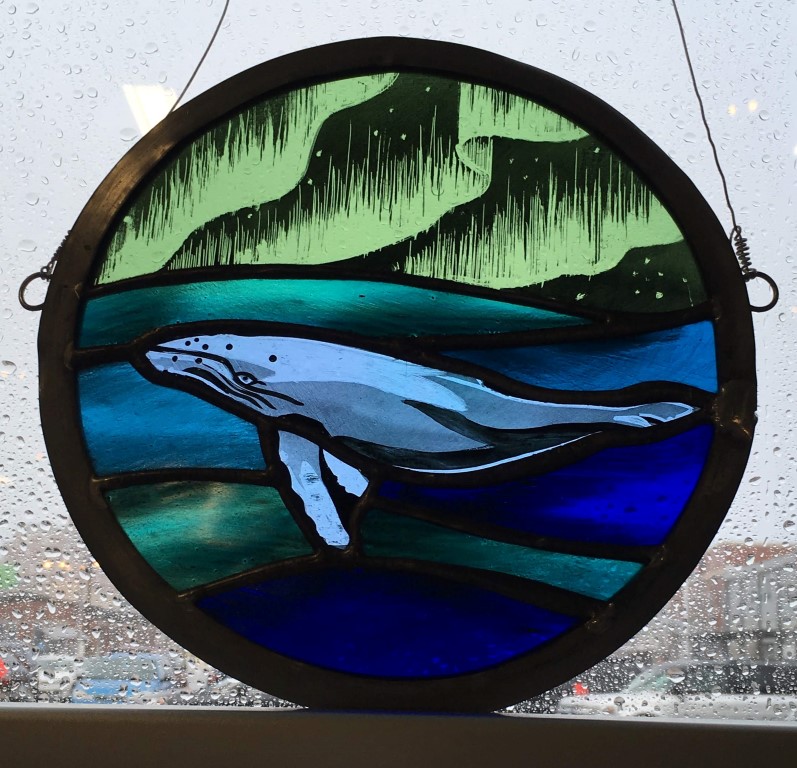 CLASSES!
Sign up now for the first series of Classes scheduled to start on February 4, 2019. Click here for details. As always you can make whatever you want. I will help you know if your stained glass pattern is appropriate to your skill level, or if a few adjustments will fix it.
What's happening at Rose Window Stained Glass?
Church Work
There are a few Church commissions underway as the year kicks off. Philip Doucette and I removed and crated Bethany United Church's stained glass so they can get the wooden tracery repaired. We will repair the stained glass as needed and reinstall in the Spring. I trekked up to New Brunswick to repair a buckling window in St. Thomas United Church, Black River. What a beautiful province! Philip and I are also removing stained glass from the Atlantic School of Theology as they prepare to renovate the old building. One of the windows may well be going into permanent storage as its depiction of early missionaries is inappropriate as seen with current understanding. The best part of that window is the pink and ruddy plant foliage!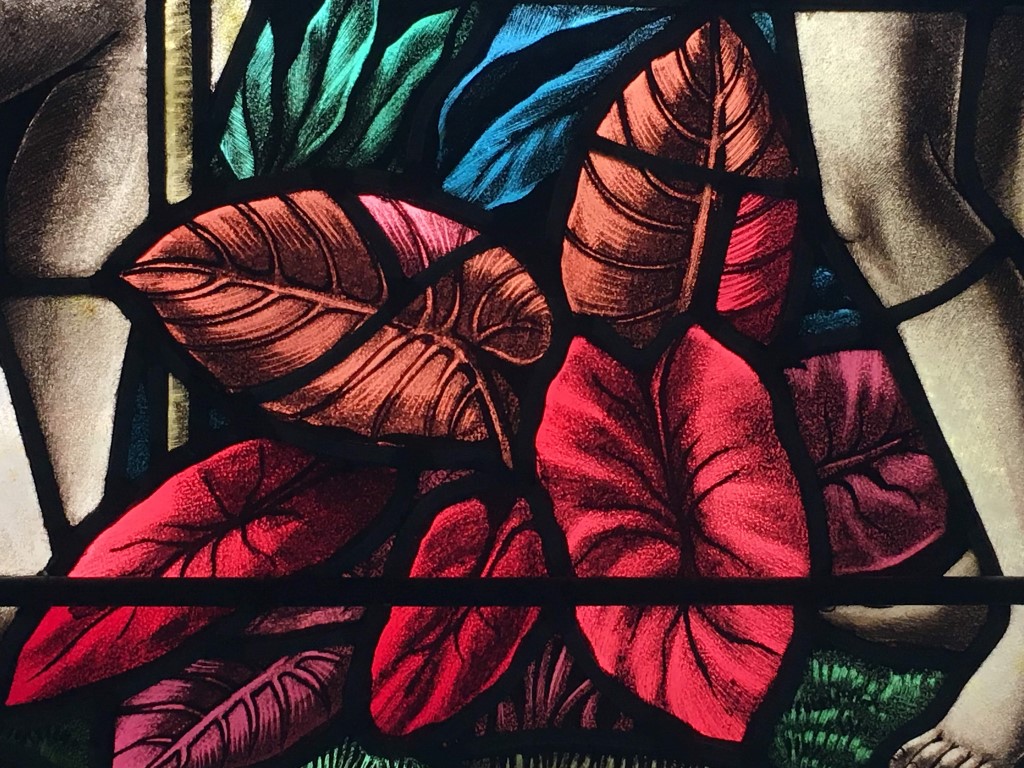 Custom Work
I delivered some interesting stained glass last season, and there are some creative one-of-a-kind custom commissions ongoing!! I have the BEST clients!!
Happy Winter everyone! Enjoy the sunbeams and twinkle and notice already how the days are getting longer! Contact me anytime!