What a year!
This year was marked by an abundance of exciting Stained Glass Conservation, Restoration, and repair work. Do you wonder what the difference is between Restoration and Conservation? They have a lot of overlap, but imagine if a beautifully painted, heritage piece of glass is damaged, smashed. Restoration might involve repainting it, duplicating it as close to the original as possible, whereas Conservation would involve methods to keep and utilize the original bits and pieces. There is an ever-growing body of knowledge about this topic, for example, from York Glazier's Trust, and of course in relation to the fire at Notre Dame.
If you'd like to read more about the Church Stained Glass work we did this year, click over to the Conservation page.
Church Stained Glass 2019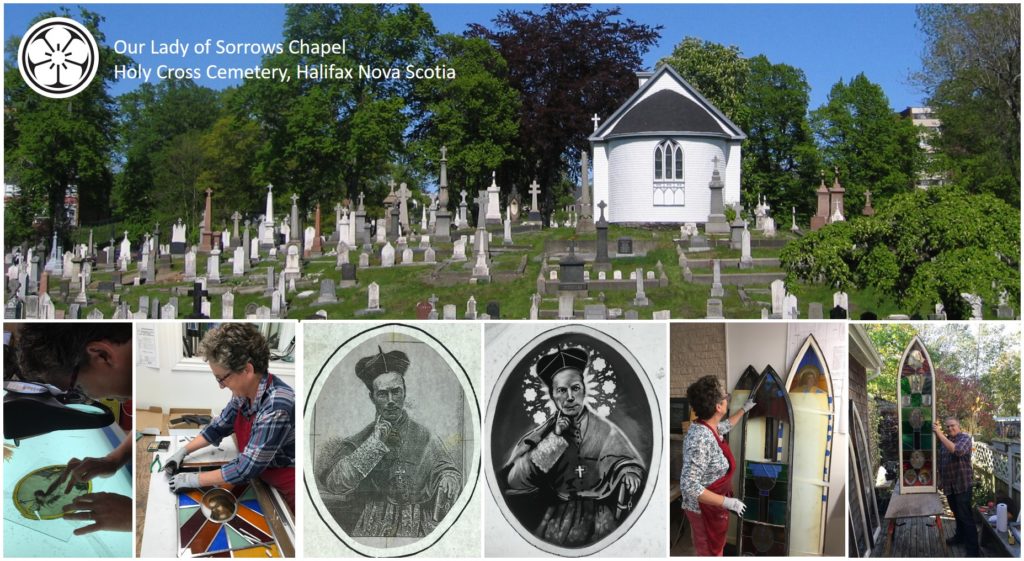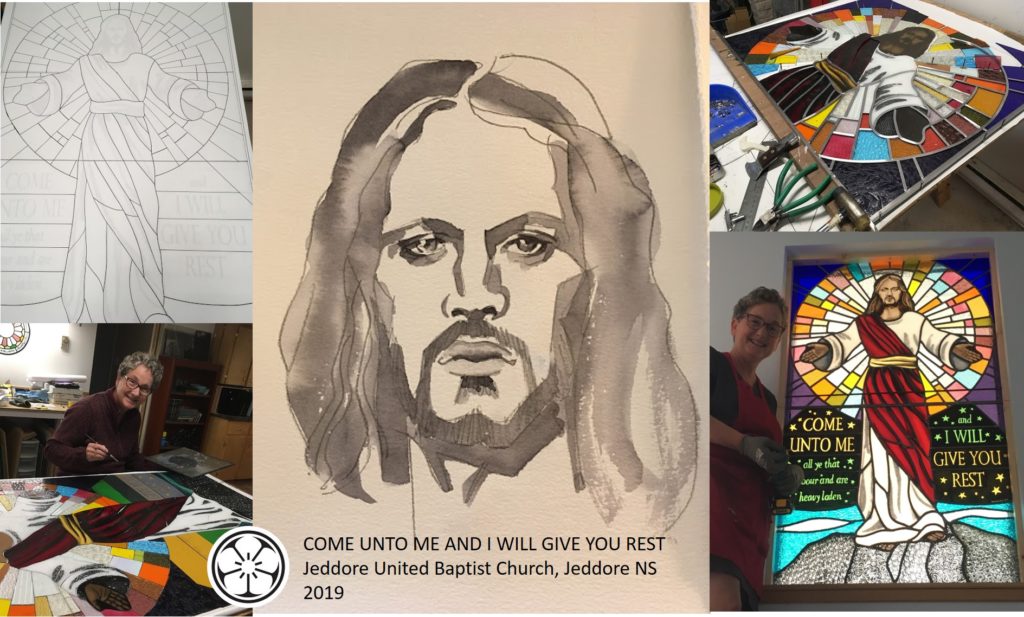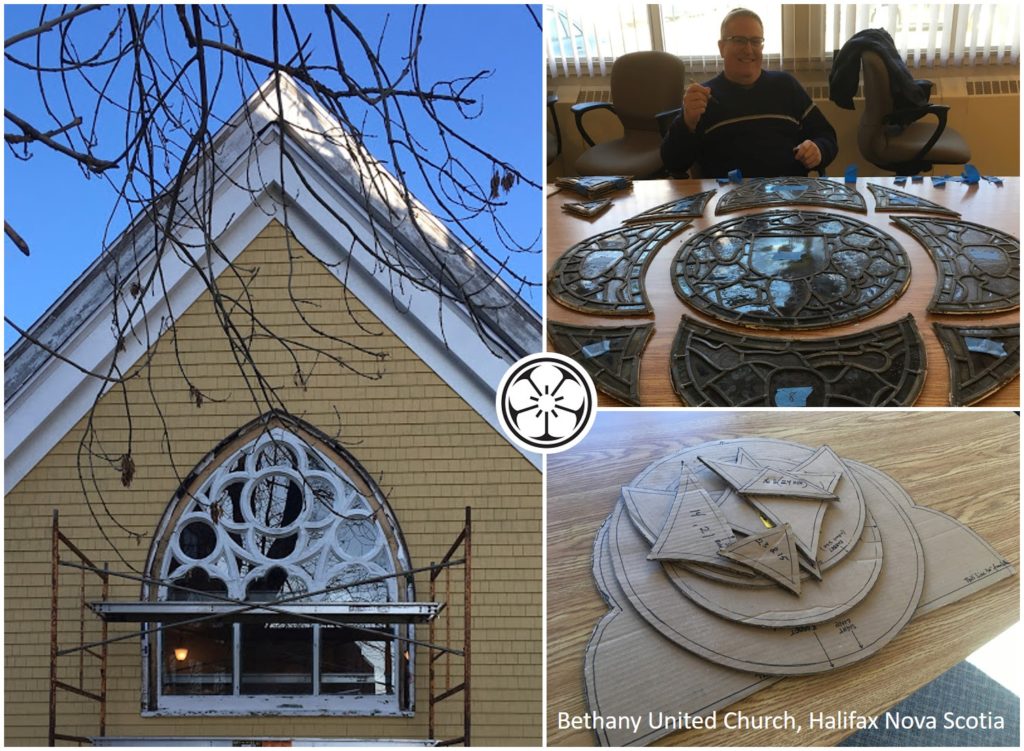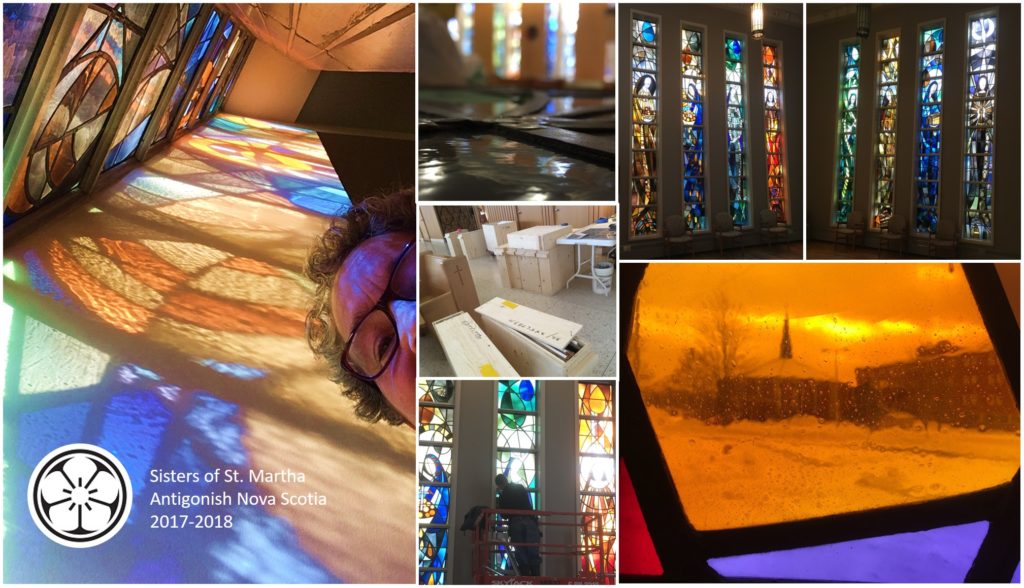 Condition Reports
Many times, folks are unaware of the potential to save their aging stained glass, and not aware that there is a process they can enter into to have a professional evaluate the condition, and prepare a Condition Report, and Maintenance Schedule. With timely interventions, major damage and expense can be avoided, deferred, budgeted for. Did you know that stained glass exists that is over 1000 years old?! The glass can go on forever, but the lead has a lifespan of 80-120 years, depending on the stresses the windows endure. Contact us for an evaluation.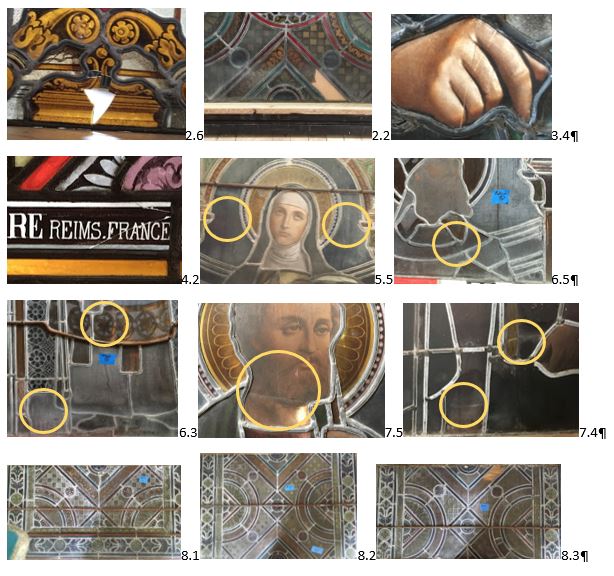 Upcoming Classes
Please get on the Waiting List for Classes! They fill up fast.